---
What dental implants are?
Dental implants are a modern solution allowing the reconstruction of lost teeth. High predictability and safety have spread implantology so that it is possible to rebuild teeth in almost all conditions. Currently, the possibilities offered by modern implantology can be used by patients of all ages and struggling with various types of problems, including the loss of bone caused by tooth loss.
The stages of treatment are strictly dependent on the individual needs of each patient. At the beginning we carry out an accurate interview, thanks to which we will be able to determine how we can help. In addition, a detailed conversation before starting treatment will allow to determine the patient's expectations and to plan further stages of therapy.


Implants supported prostheses
Thanks to dental implants, every smile will get a new, bright look. The use of precisely made implants will make it possible to forget about worries of aesthetics and problems that are common with other prostheses. Modern technologies and computer design of implants allow to plan treatment tailored to the individual needs of each patient. Loss of teeth not only causes discomfort and unesthetic appearance, but can also cause bone loss and dislocation within the dentition. This, in turn, can lead not only to changes in the appearance of the face, but also to the various types of malocclusion. Dental implants counteract these processes, and thanks to their application, the patient's natural teeth can be reproduced in the most faithful way.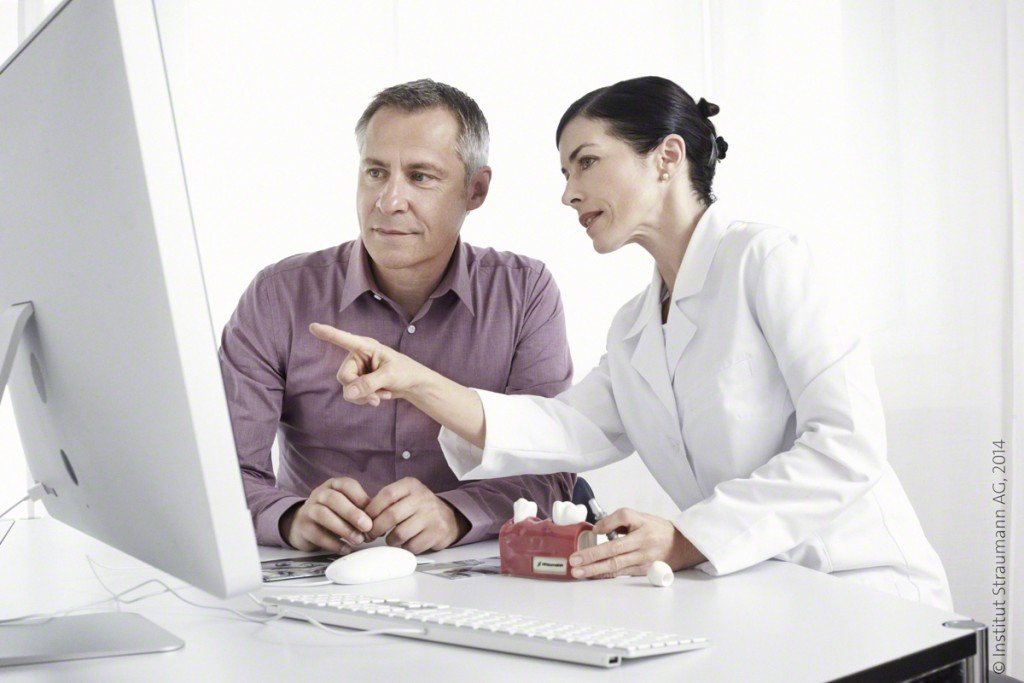 Bone regeneration before implant treatment
At DentalWhite, we perform dental implants placement and bone reconstructions. Loss of bone is a problem that can be successfully treated thanks to the contemporary development of dentistry. The availability of treatment methods now enables almost complete bone reconstruction and ensures a correct, proportional and natural appearance. Bringing you back a smile that will dazzle, gives us great satisfaction. We strive to provide our patients with the highest possible comfort and the best quality of services. In our work, we use the most modern, technologically advanced solutions, so that the implants we do, do not differ from natural teeth. In addition, they are resistant and prepared in the way so the patient should not feel any associated discomfort.
Bringing back Your smile gives us great satisfaction.
---