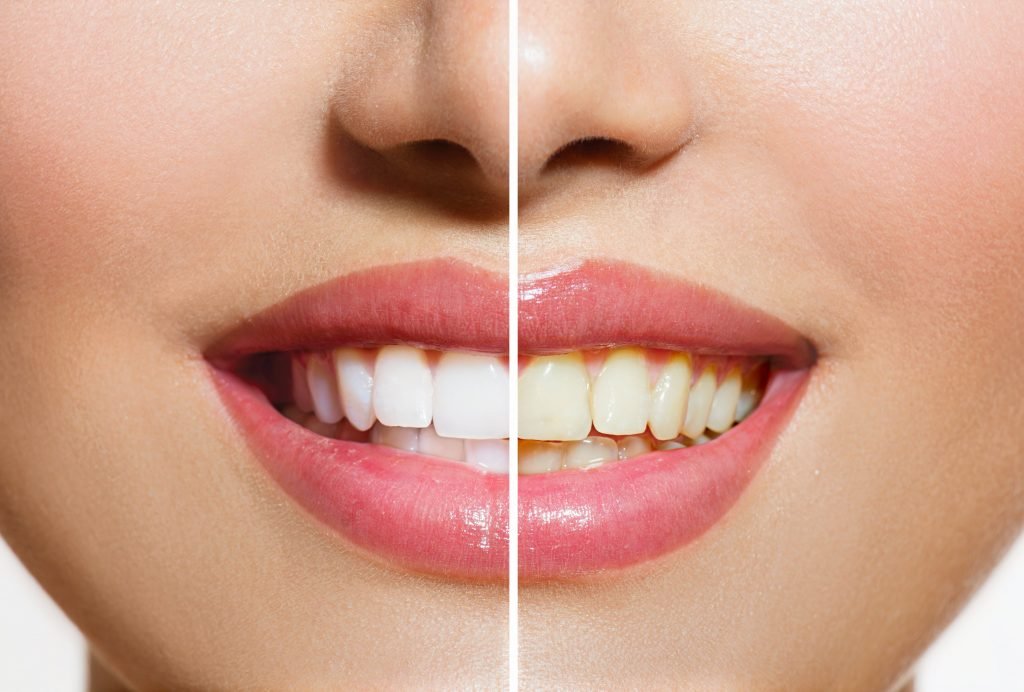 Professional teeth whitening
A beautiful smile is a showcase for every well-groomed person. This is why instead of avoiding dental offices, it's good to start looking at them. Thanks to that we will have healthy and nice teeth. At the moment when we take care of the health of our teeth, we can also think about aesthetic corrections.
Teeth whitening is a painless procedure, which is classified as aesthetic dentistry. It not only significantly improves the look of our smile, but also improves self-confidence. A lot of people, despite taking care of their teeth, can not achieve the right whitening effect with home methods. This is related to the natural coloring of the teeth which is mostly bluish-white or yellow-white. Therefore, a professional approach for whitening can give better results. Teeth whitening at the dentist office has lots of benefits to be convinced of.
What is teeth whitening?
Teeth whitening is the lightening the color of the patient's smile. Degree of teeth whitening is individual for every person, but deciding to whiten teeth at dentist office, you can successfully get your teeth brighter for few tones. Remember that few people can be proud of a snow-white smile.
Discoloration of teeth is often associated with cigarettes, drinking coffee or alcohol. Fortunately teeth whitening becomes more and more popular and bocomes easily accessible. From now on everyone can raise their self-esteem, gain self-confidence and smile from morning to evening, showing perfectly white teeth. Home ways to whitening may not be effective. It is worth to take the advice of a professional and go to a dentist who will choose the ideal  whitening method to obtain desired results.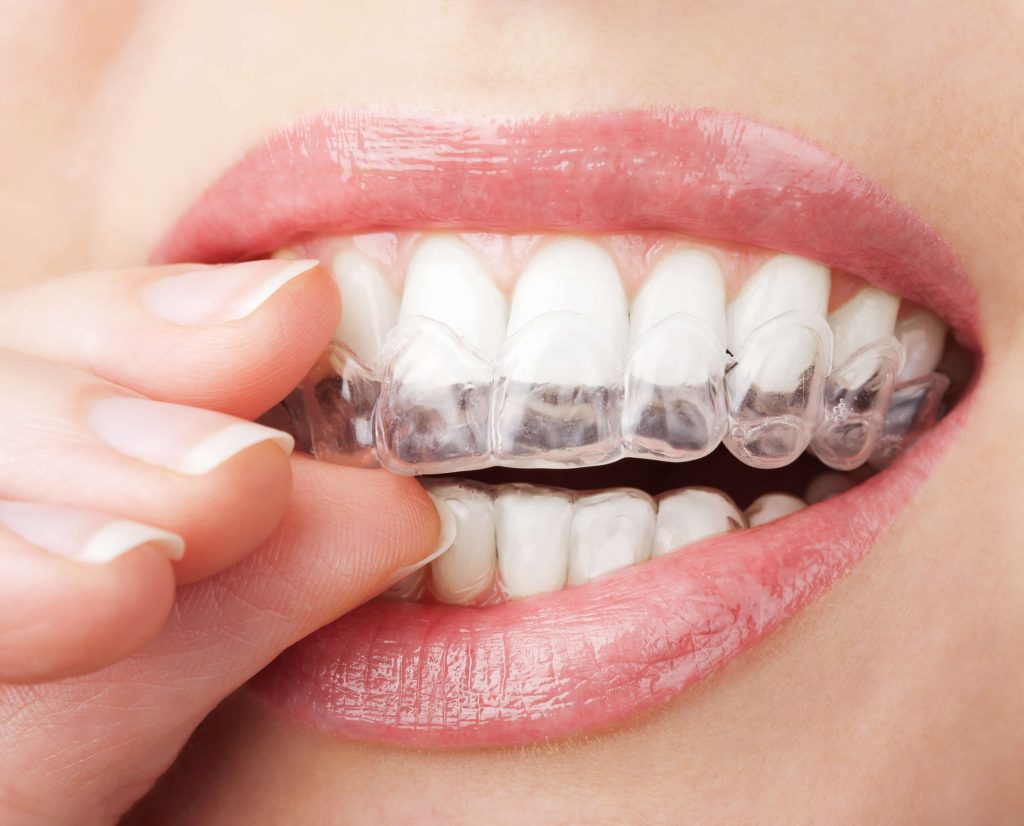 Teeth whitening – how is it done?
There are two methods of teeth whitening. At Dental White, we offer professional and modern whitening methods that are completely painless. A lot depends on your needs and expectations, however, we recommend:
● bleaching with splints – one of the home methods for whitening, however, under the specialist's watchful eye. The patient receives special splints and whitening gel from the doctor. They are applied at home during sleep (about 7 hours) or 4 hours a day depending on the concentration. This is why this method is often also called night-time whitening. First step is to take the teeth impressions, on the basis of which the splints are made. At the next visit, the splints are checked and patient gets a whitening gel. Our dentists will present the instructions for teeth whitening
and the way the agent is applied. Patient takes the whole set home, fills the splints with gel on his own and puts them on. The procedure is repeated for several nights or days. After this time, control visit and colour evaluation at dental office takes place.
● whitening at the dental office – if patient cares about a quick effect, we suggest an immediate method of teeth whitening. Depending on your predisposition, it may be bleached even by several tones. A special gel is applied during the visit. Effect can be seen after the first treatment (one hour visit). Active whitening gel is applied on the teeth two or three times. The gel has higher concentration than in the case of the home method, therefore the effect is faster.
Why is it worth to choose teeth whitening?
Teeth whitening at the dentist office has a number of advantages. First of all, the patient is sure that he is in good hands. The doctor individually selects the method of teeth whitening according to patient needs. The goal can be achieved immediately or we can choose to whiten teeth at home and enjoy the effect after a few days.
It is known that a snow-white smile is the dream of every person. From now on getting it can be really easy. You do not have to spend a fortune – at Dental White we offer professional teeth whitening at attractive prices so that everyone can enjoy greater confidence and a perfect smile every day. Contact us to learn the details of the offer!