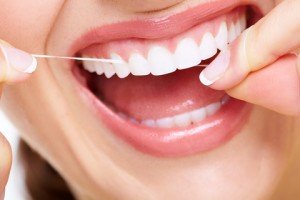 Professional teeth treatment
General dentistry, or colloquially, the treatment of teeth, deals first and foremost with carious disease. Caries can attack the crown of the tooth and its root. Tooth unfortunately, it will not regenerate spontaneously to restore its functionality, it is necessary to remove the cariously changed tissue and fill the cavity. Dental White specialists are successfully treating affected by dental caries teeth, prolonging their life, improving health and aesthetics. General dentistry is also called conservative and allows you to keep a healthy, beautiful smile.
Painless teeth treatment – is it possible?
Thanks to the use of innovative equipment and modern tools, teeth treatment in Dental White is virtually painless. Many people have concerns about a visit to the dentist – completely wrong. Currently, general dentistry has to offer innovative methods of treating teeth, that's why unpleasant memories associated with a visit to the dentist can go into oblivion. Professional doctors at Dental White deal with the treatment of teeth both in adults as well as children. Thanks to the right approach, explaining step by step the whole process, dental treatment takes place in a nice, stress-free atmosphere. If you want your child to be convinced of regular visits to the dentist, choose our dental clinic. If necessary, we also offer different types of anesthesia to minimize concerns of sensitive patients. For the sake of our patients, we guarantee friendly atmosphere, the highest quality of services and favorable prices if
it's about teeth treatment.
Teeth treatment at the highest level
Our qualified staff offers comprehensive services related to general dentistry (conservative). It is worth taking care of your smile regularly, going to control visits and acting immediately if necessary. Specialists effectively choose treatment methods according to the patient, making the treatment of teeth painless and unusually
effective.